phish
We want to invest in Youth Pods
"It helped shape me and gave me skills that I use daily."
Youth Pods are groups of teens located throughout our grantmaking areas. These groups are charged with learning philanthropy by using their own ideas to demonstrate a love of mankind.
The perfect Youth Pod would be made up of laser-focused, fully-empowered teens who work together with adults who always know the right thing to say and do. In reality, Youth Pods are imperfect training grounds where caring adults offer busy teens the chance to allocate their time, talent and treasure (in this case a grant from the Dekko Foundation). Both adults and teens learn from their experiences.
The result is a real-world opportunity for teens to try out their philanthropic ideas.
Through responsive grantmaking, teens learn to be flexible, respect other people's opinions and be considerate of others' feelings.
Through community service, teens learn to be responsible, gain experience with event planning and see their community with a broader and more mature lens.
Through proactive grantmaking, Youth Pod members use their resources to initiate community change.
Since the first Youth Pod was started in 1994, more than 800 young people have participated in 13 Youth Pods located across our grantmaking areas.
The result? A recent survey of Youth Pod alumni showed them to be grateful for their experience:
80% said they gained important skills such as decision making, leadership, communication, financial responsibility, awareness of the nonprofit sector and knowledge of formal philanthropy.
50% said their Youth Pod experience shaped who they are today.
Another 12% stated that they attribute everything they've accomplished to their Youth Pod experience!
Through our support of Youth Pods, we're convinced of their value to young people. We're interested in ways to make the experience even more beneficial. We're passionate about offering a similar developmental experience to even more teens within our grantmaking areas. (We'd love to hear ideas for ways more teens can be involved.)
To learn more contact Youth Pods directly:
FIST STEUBEN
WHITLEY COUNTY HANDS FOUNDATION
DEKALB'S VOICE
LAGRANGE COMMUNITY FOUNDATION LIFE
COMMUNITY FOUNDATION OF NOBLE COUNTY PULSE
KOSCIUSKO COMMUNITY FOUNDATION KEYS
UNION COUNTY SCHOOL DISTRICTS YOUTH ANSWERING THE CALL OF COMMUNITY
SPLASH
DECATUR COUNTY ROCCS
CLARK COUNTY ORGANIZATION OF PHILANTHROPIC SERVICES – CCOPS
RINGGOLD COUNTY HELP
YOUTH PHILANTHROPY IN NORMAN COUNTY SHOCK & AWE
LIMESTONE COUNTY AREA TRAIL
---
We want to invest in young philanthropic leaders
It gave me a word for the thing I wanted to be! — Jenna Ott, Community Foundation of Noble County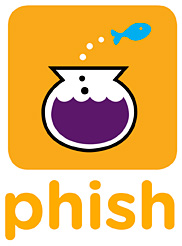 We used to tell people that we had a youth philanthropy initiative; then we realized our adult staff members made all the decisions. We decided we should change that! Now we work with a group of teen leaders who love philanthropy want to play a leadership role.
This group is called phish (philanthropic ideas, strategy and heart). phish members inform and guide our foundation's thoughts about youth philanthropy. They gain professional philanthropic experience and help our foundation with youth philanthropy-related training and presentations.
We are always interested in sharing with, and learning from, others who work in youth philanthropy. Contact us with your questions or ideas.