Are you ready?
Ready to get together with your Youth Pod peers?
Ready to learn and be inspired?
Ready to see what Phil has been up to?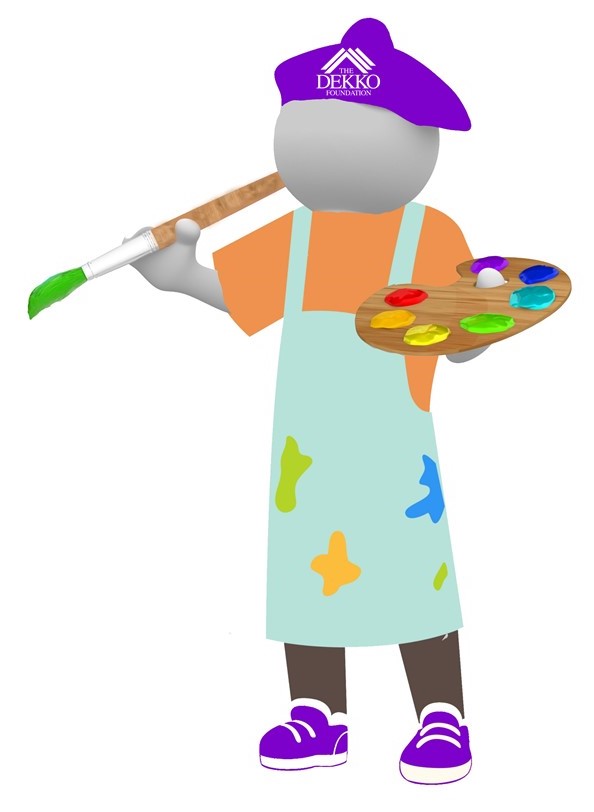 Great, because our Youth Pod Retreat is back and better than ever!
Philpressionism: It's More Art Than Science will be held March 4-5, 2022, at the Community Learning Center in Kendallville, IN.
We're busy planning with your Youth Pod Retreat host, PULSE of Noble County, for a fun-filled two-day celebration of all things philanthropy. And we hope you're planning to be there with us.
To help with your preparations, you can read the invitation to Philpressionism and complete the following forms. You can also watch the videos below.
2022 YOUTH POD RETREAT MATERIALS
The deadline to register for Philpressionism: It's More Art Than Science is Feb. 1, 2022.
If you have questions, contact Margarita White at margarita@cfnoble.org or Kimberly Schroeder at kschroeder@dekkofoundation.org.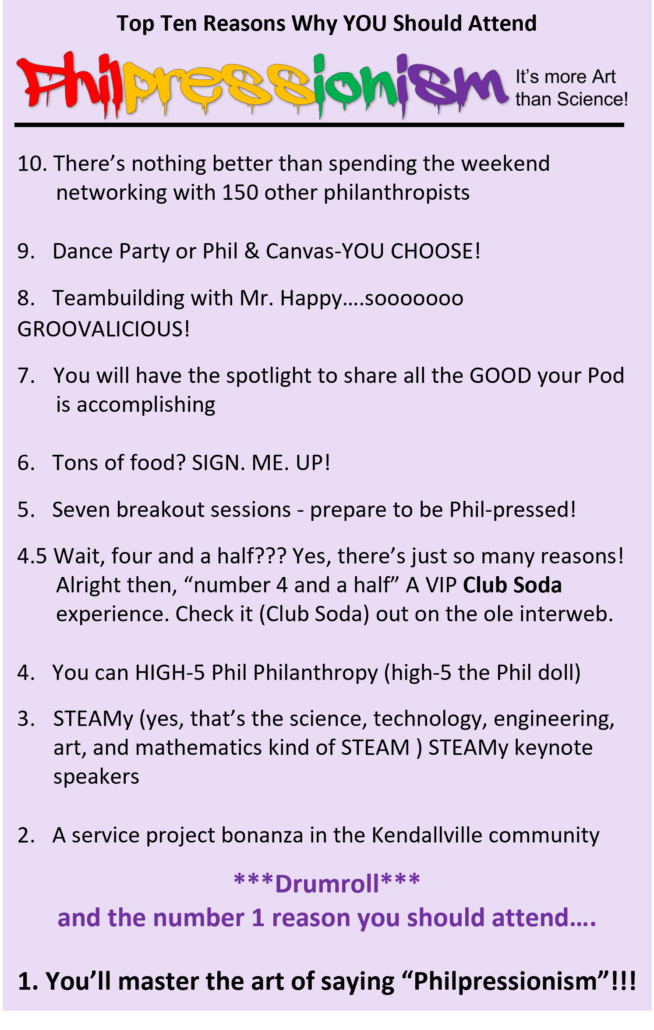 2022 YOUTH POD RETREAT VIDEOS
Accommodations
Mention the Dekko Foundation Youth Retreat to receive the special discount rate.
Hampton Inn Auburn: 260-925-1100
Tru Auburn: 972-546-6933