A Phil-tastic time!
On March 4-5, 2022, more than 150 young people and adults leaders from four states took part in Philpressionism: It's More Art Than Science, the youth philanthropy retreat that we co-hosted with PULSE of Noble County at the Community Learning Center in Kendallville, Indiana.
At the retreat, youth pod members from Indiana, Iowa, Alabama, and Minnesota celebrated giving their time, talent, and treasure, received inspiration from dynamic presenters, performed skits highlighting their work in their communities, and completed service projects. They connected with their peers, gained valuable leadership skills, and ate a lot — and we mean a lot — of snacks.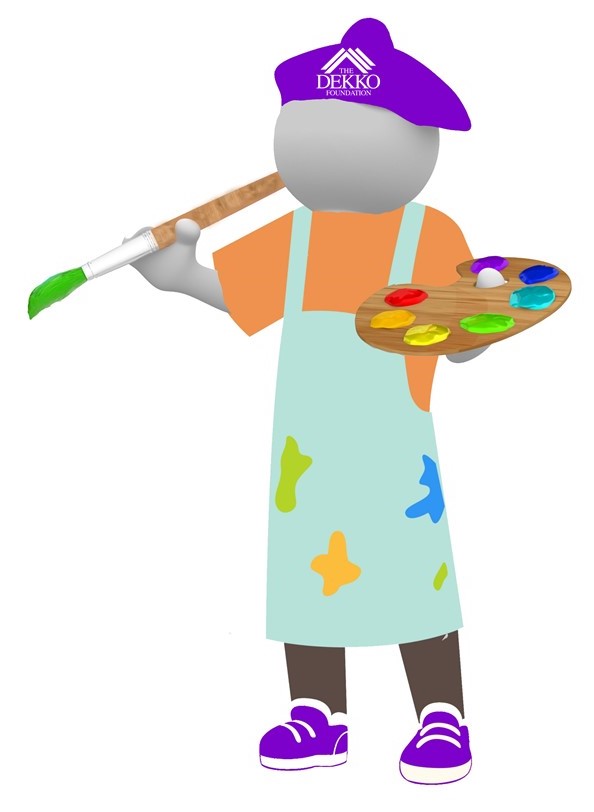 It was a jam-packed two days, and we hope it energized youth pod members to go back home and do even more great work.
You may be wondering what we mean by "youth pods." Youth pods are the 13 groups of young people who live in the 13 counties in four states that we serve. Our funding supports youth pods with addressing needs in their communities that members believe are important. On average, youth pods have between 15 and 20 members, ranging in age from 12 to 18 years, or eighth through 12th grade.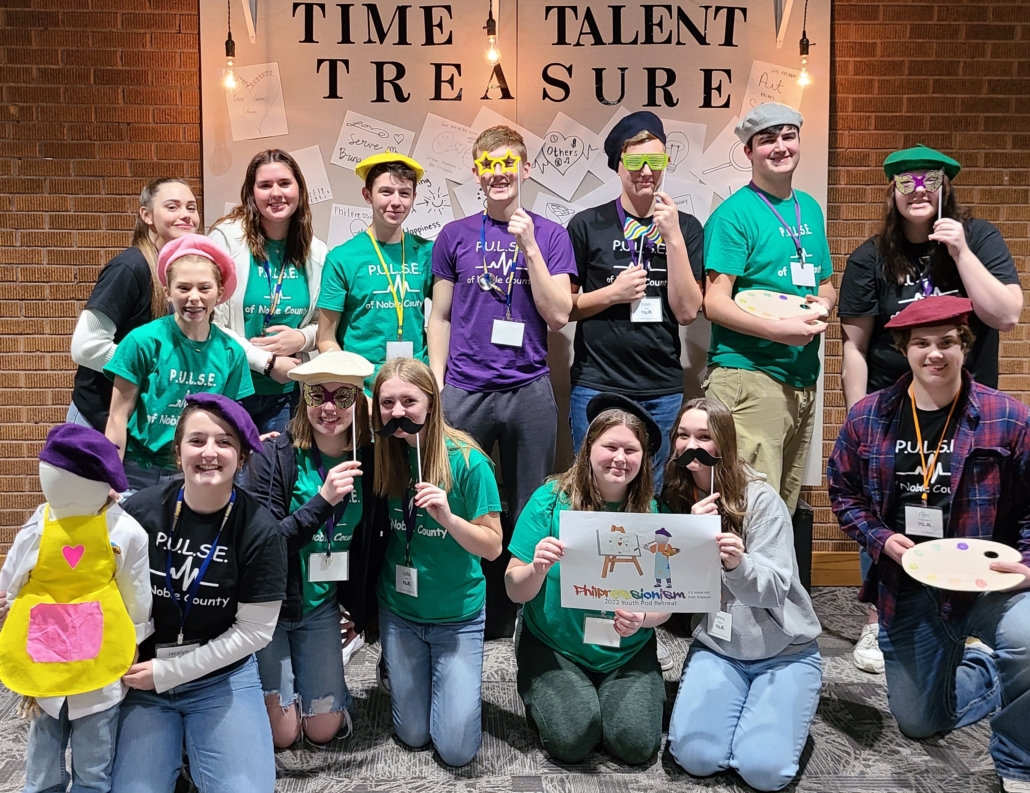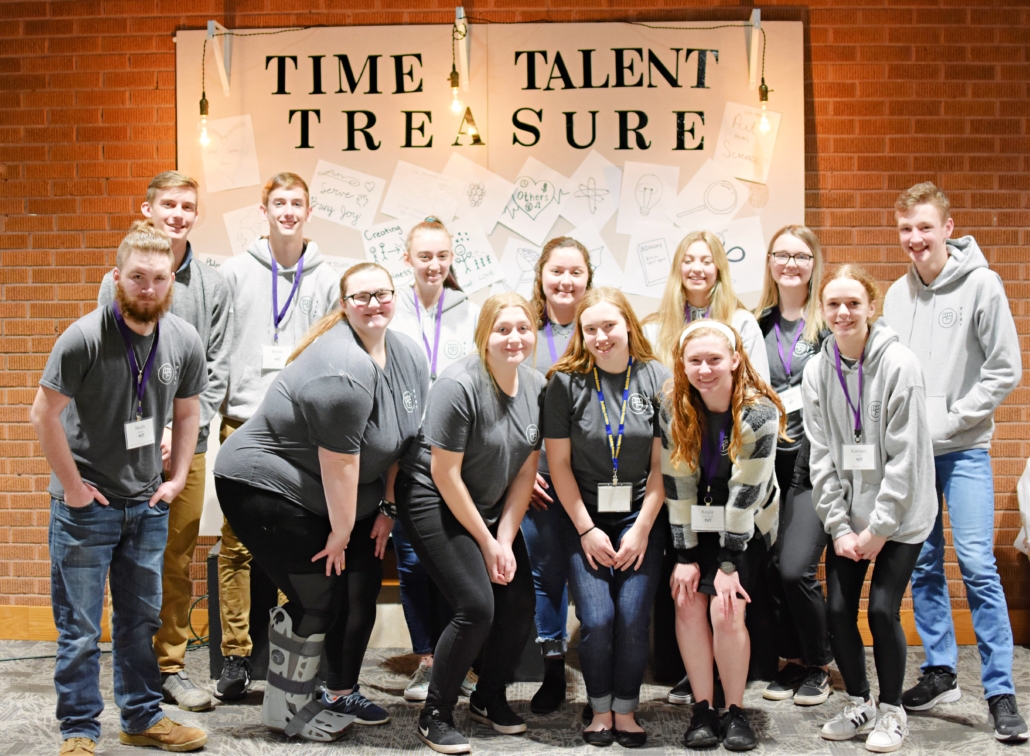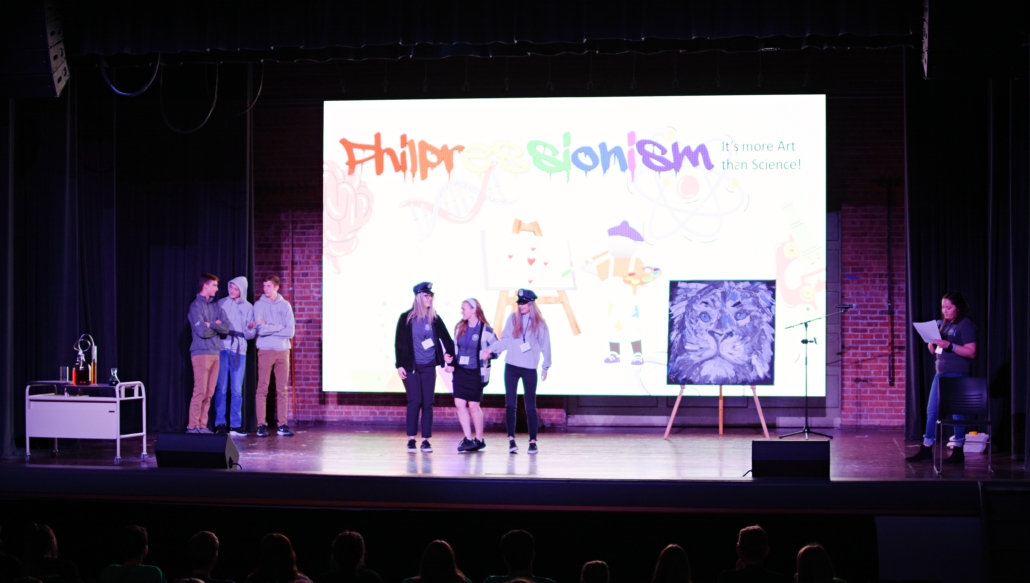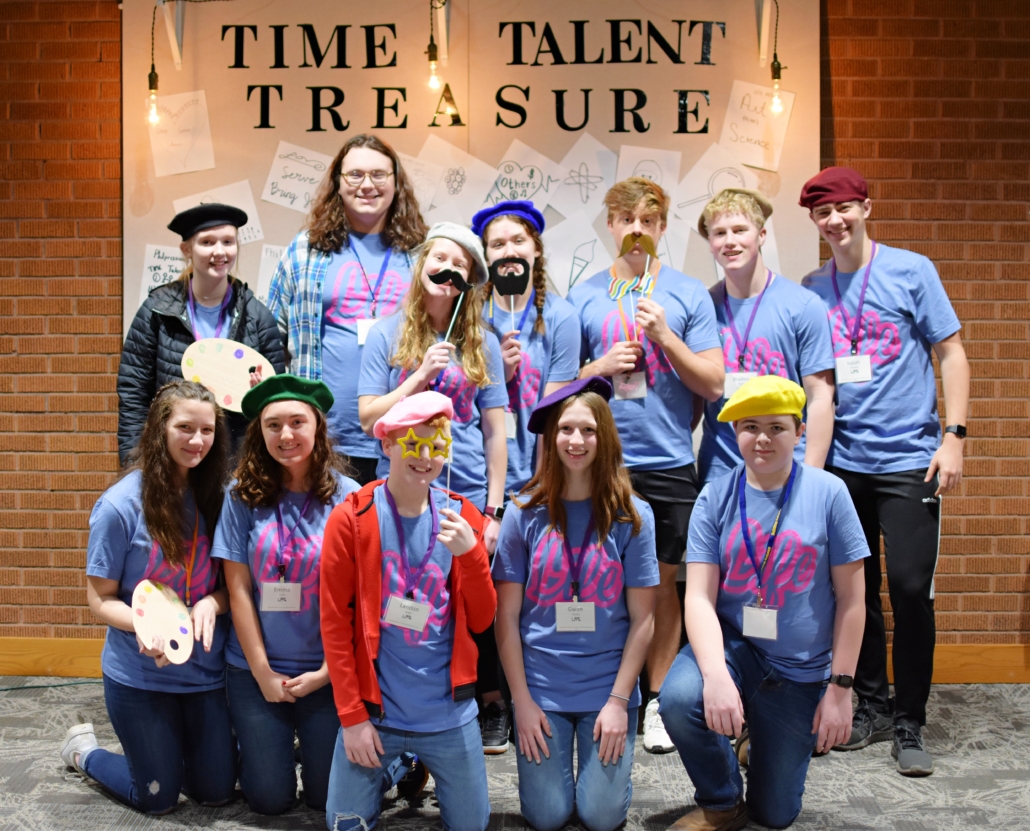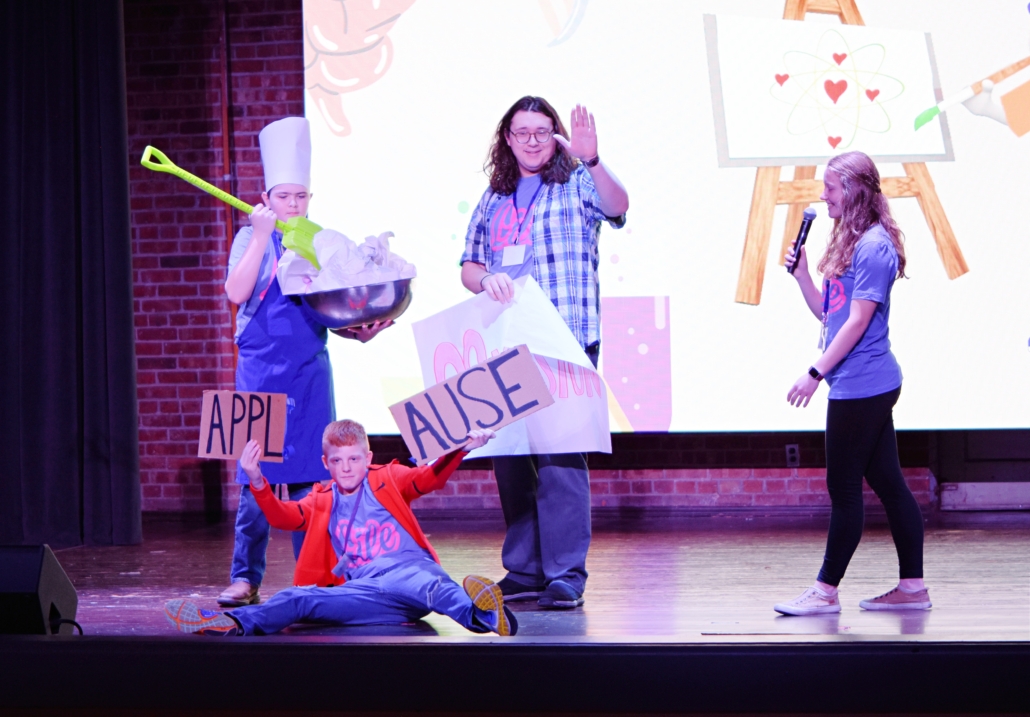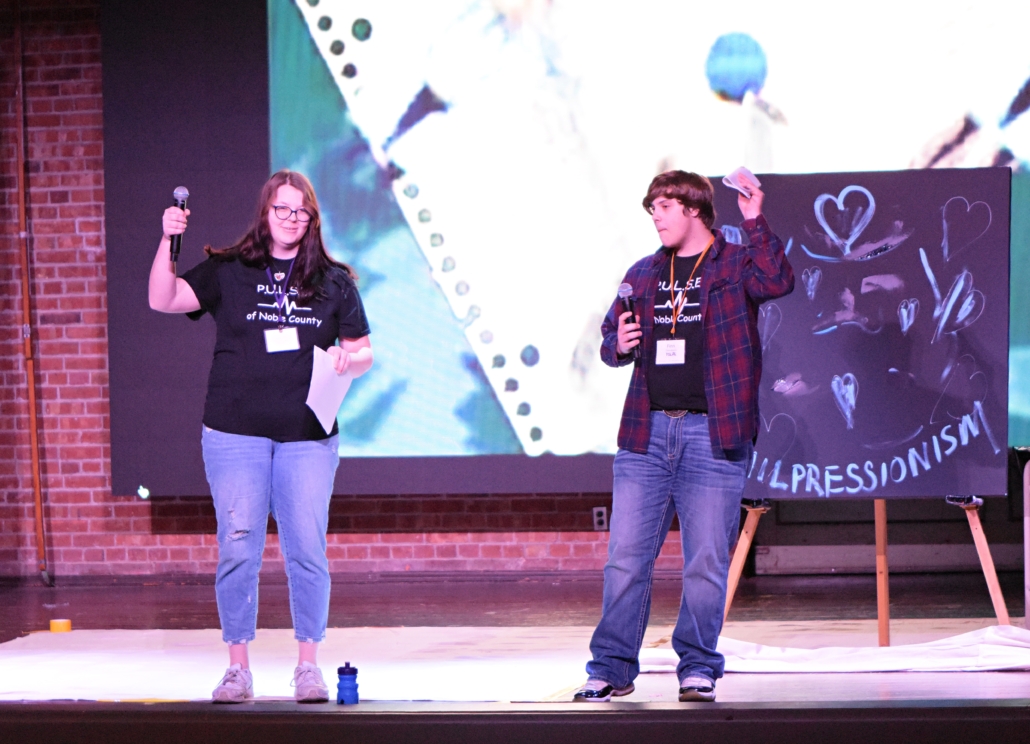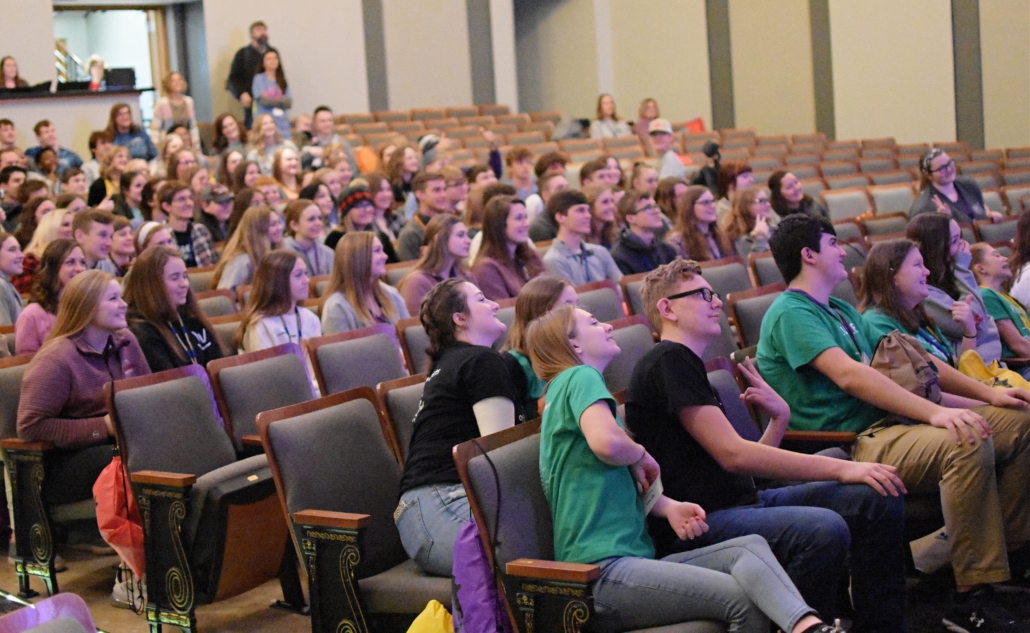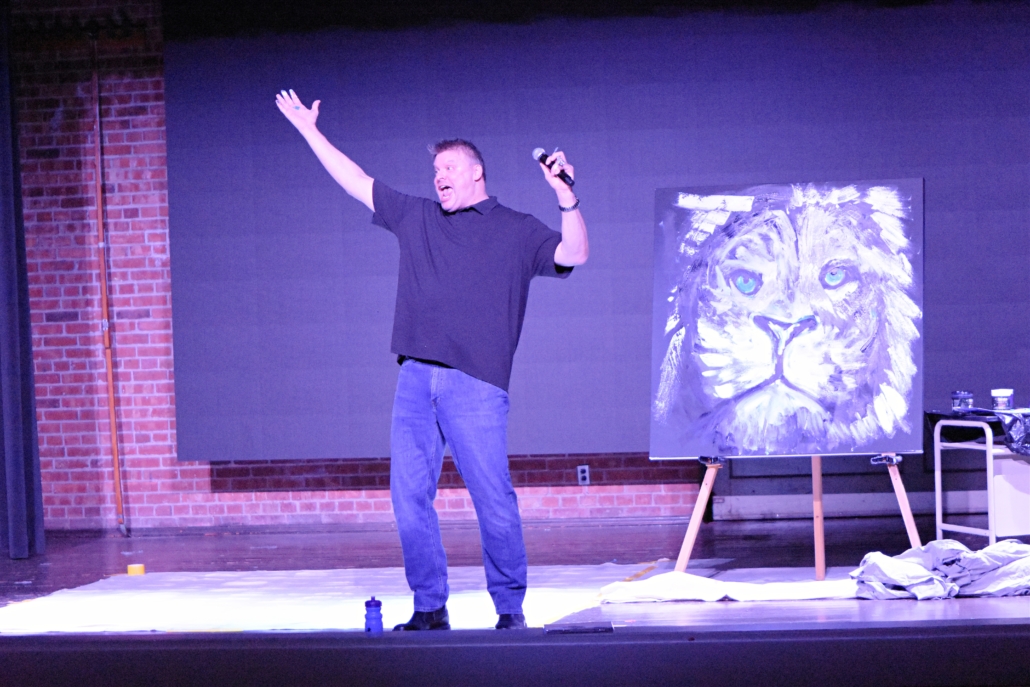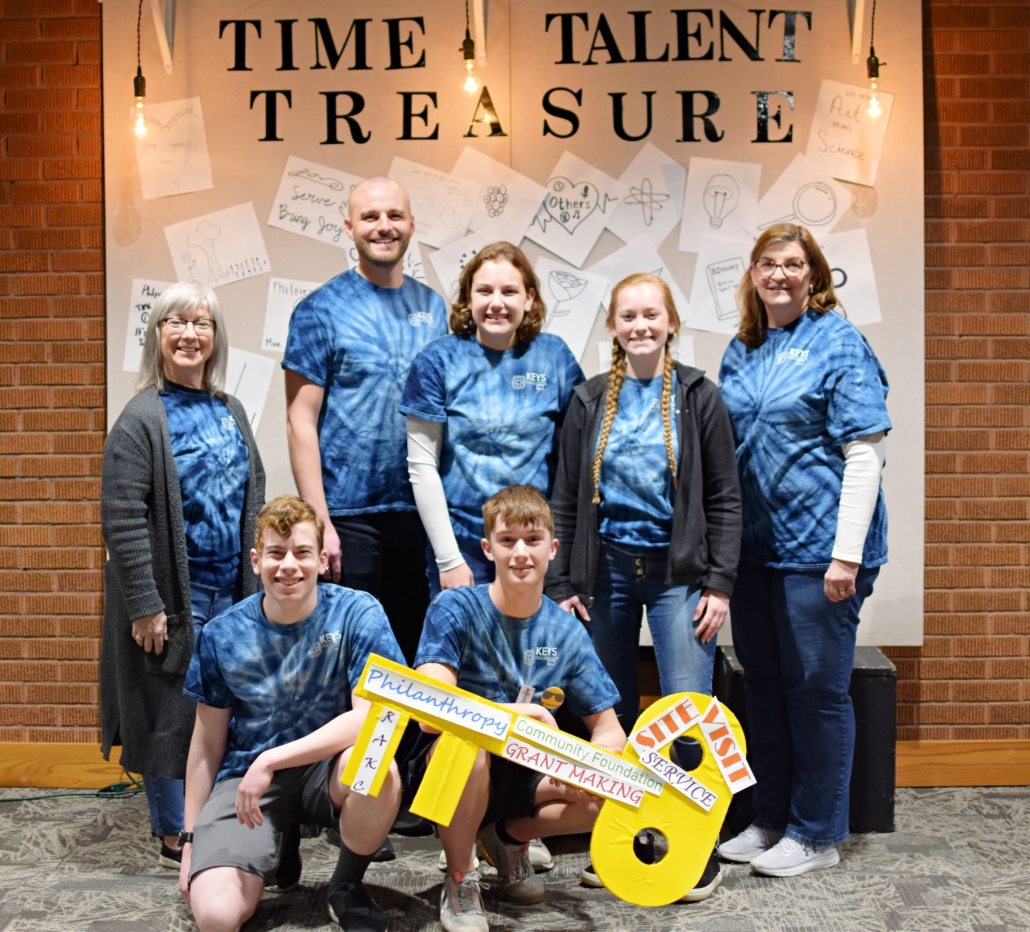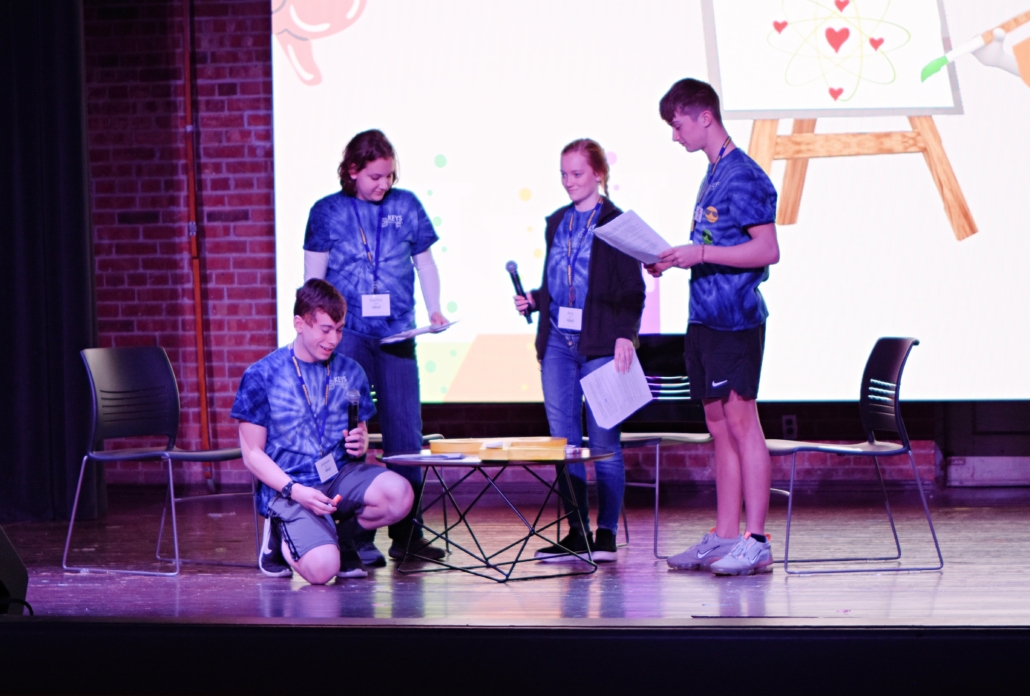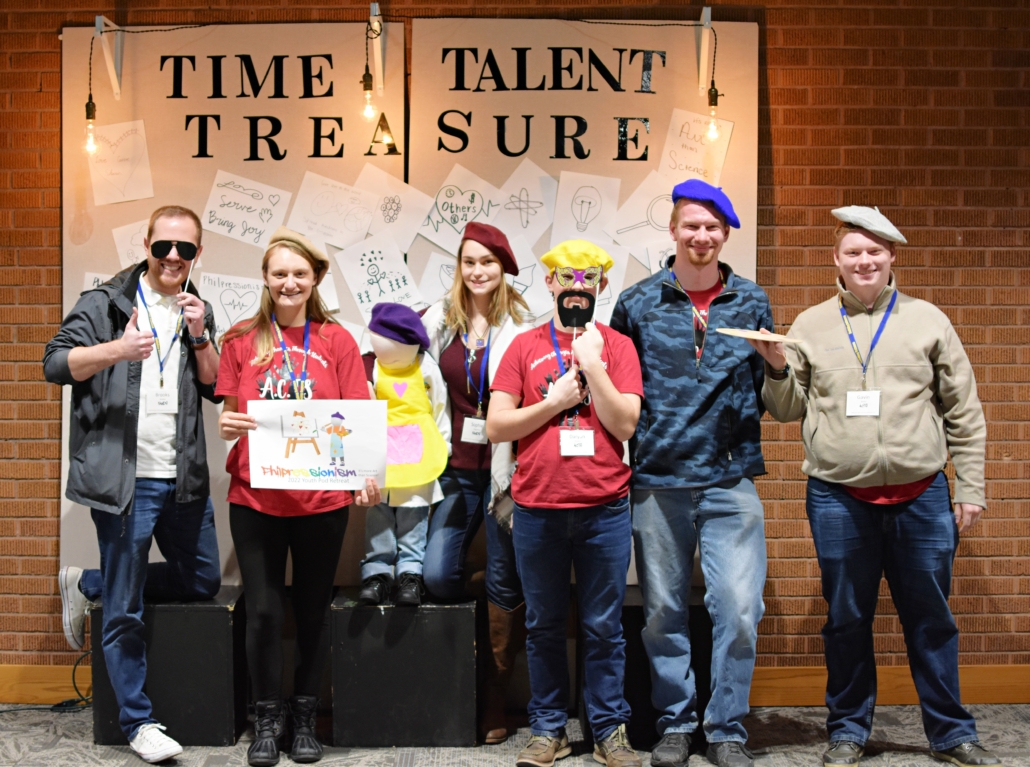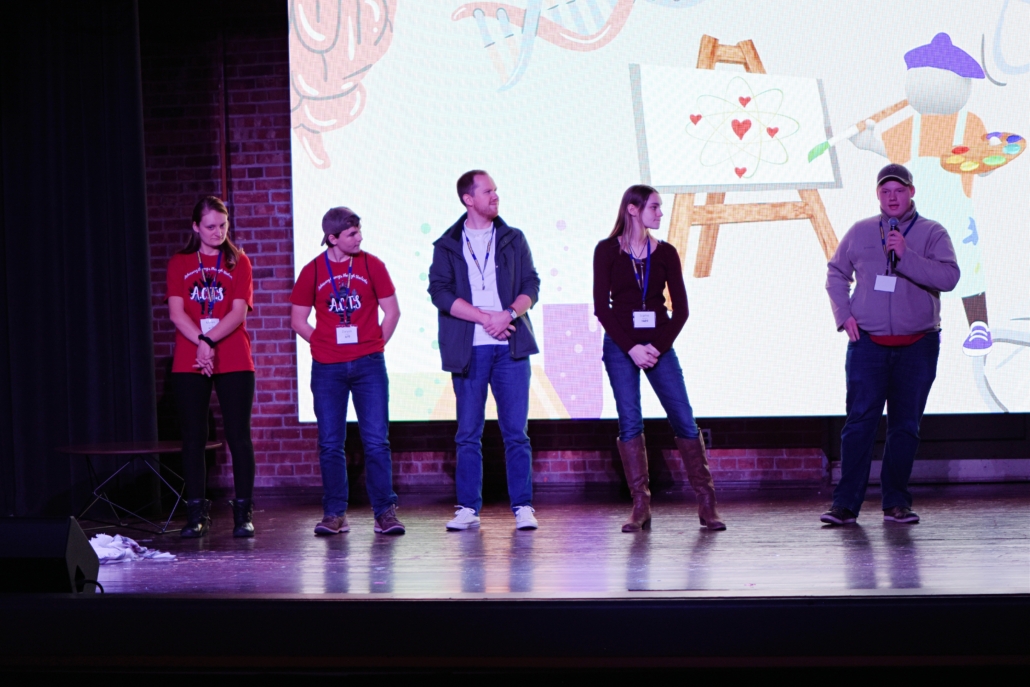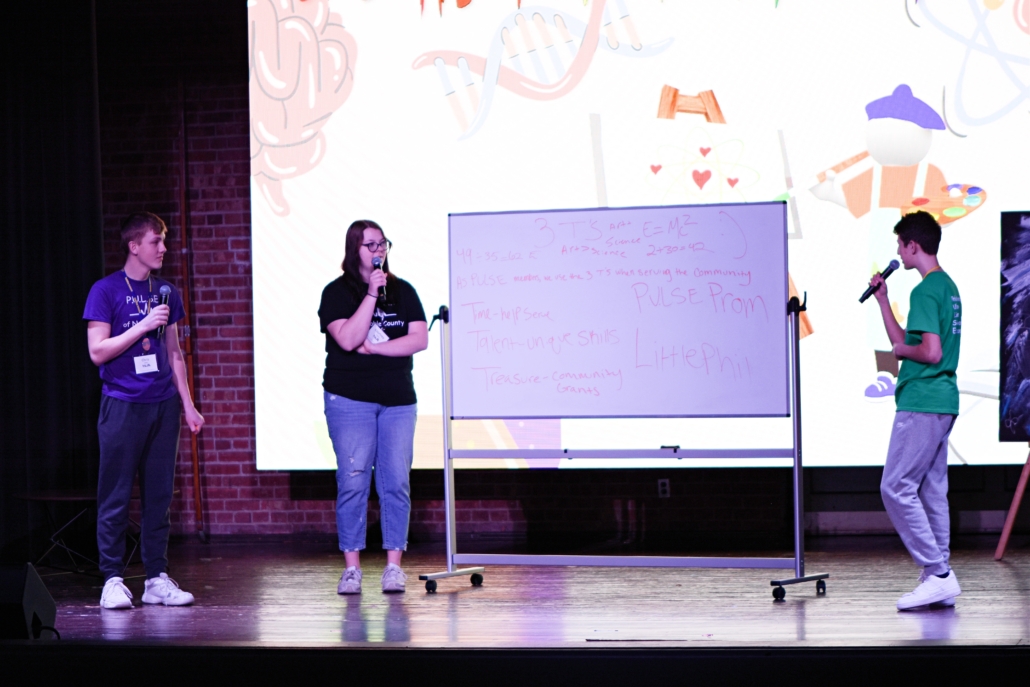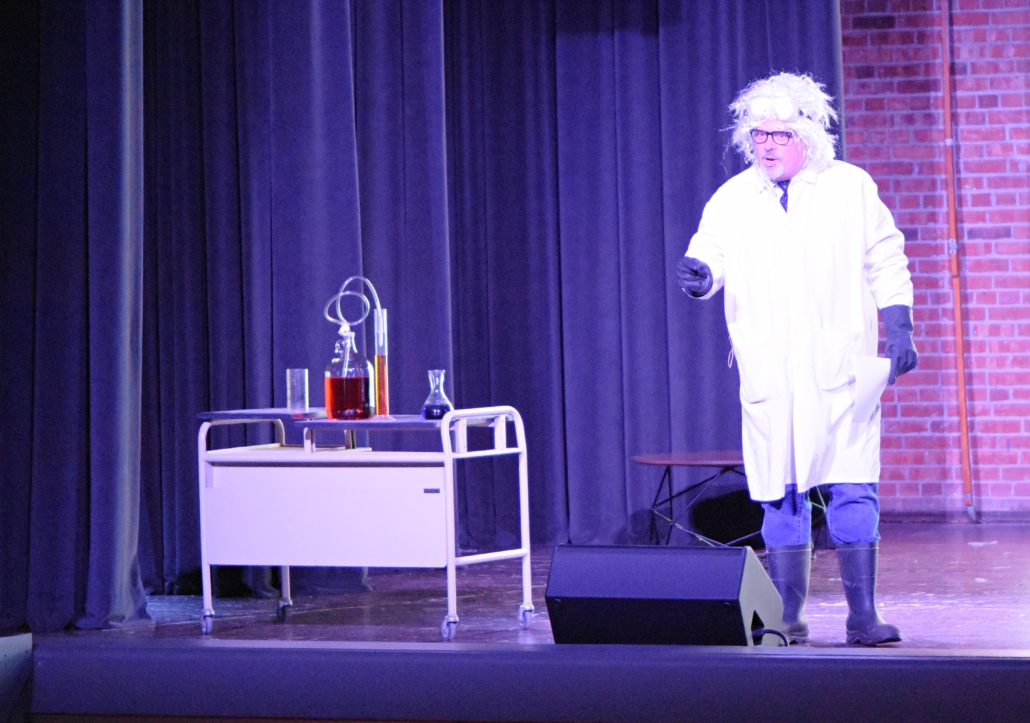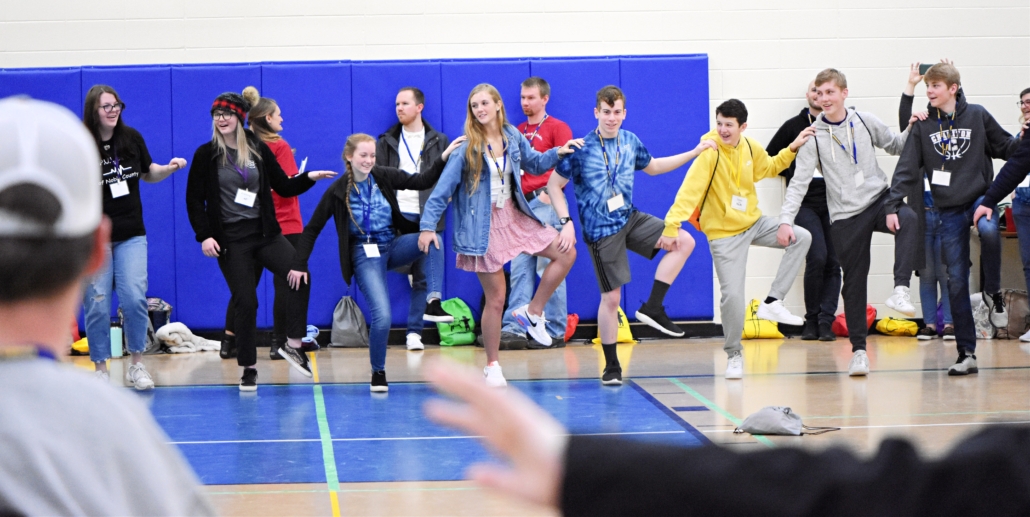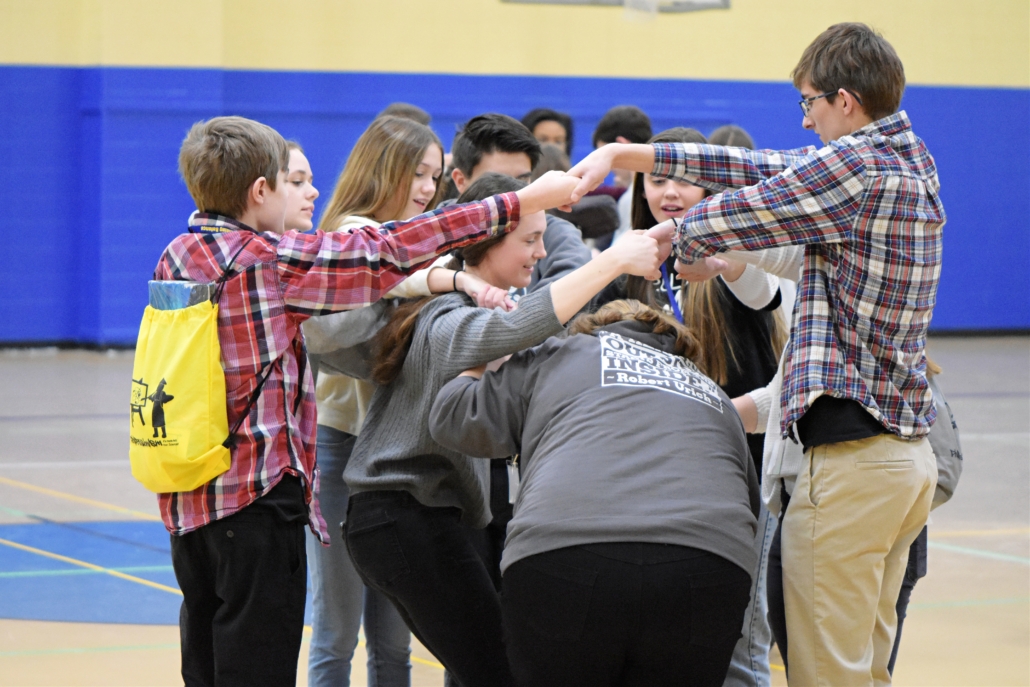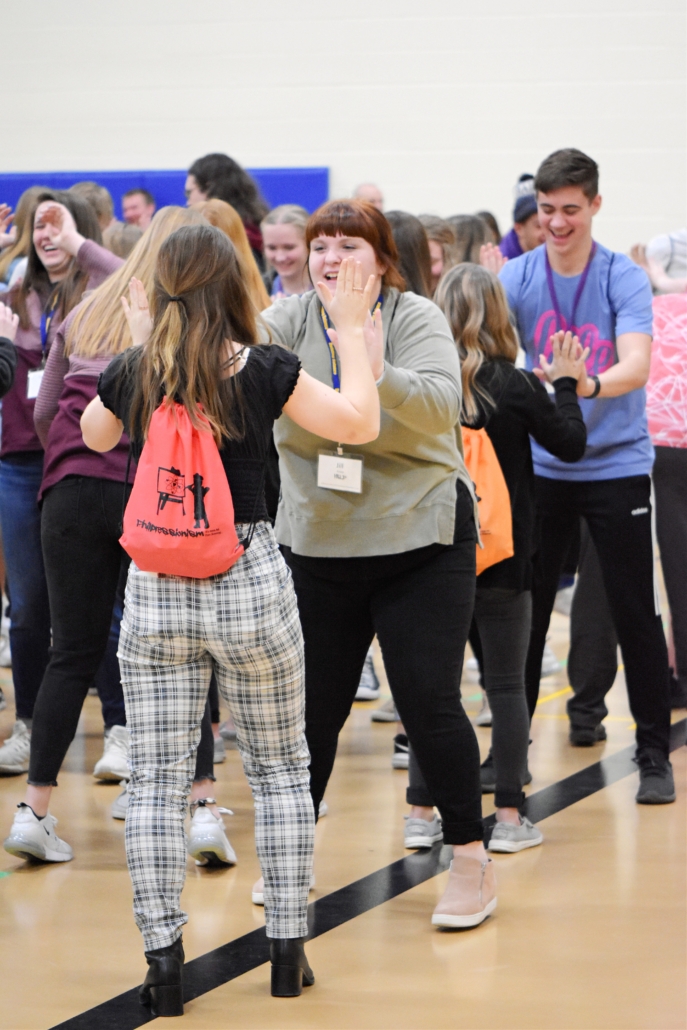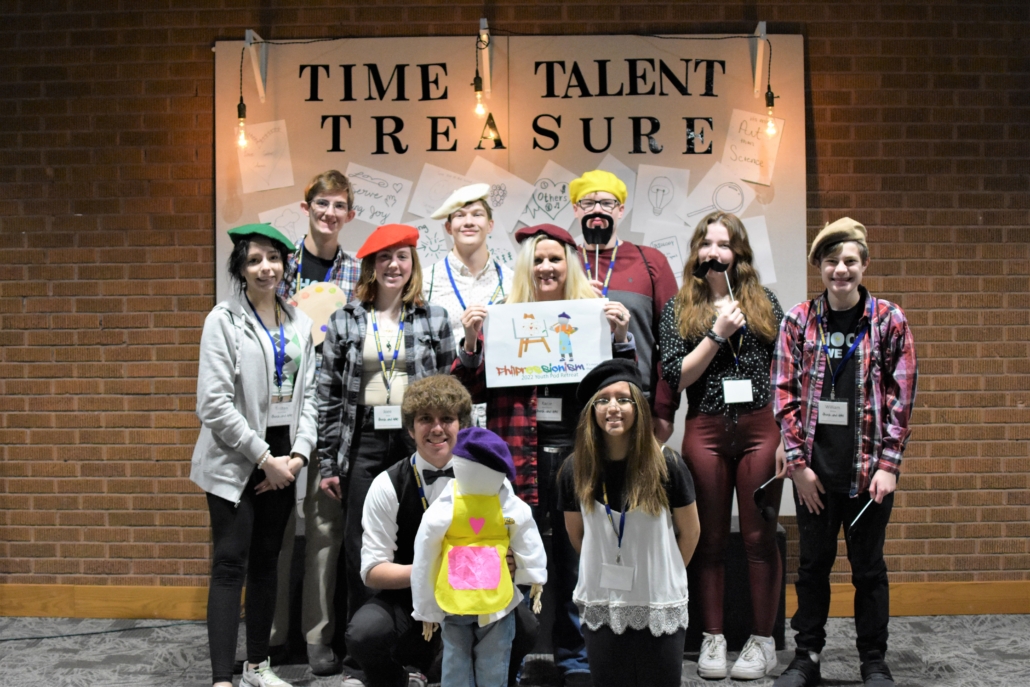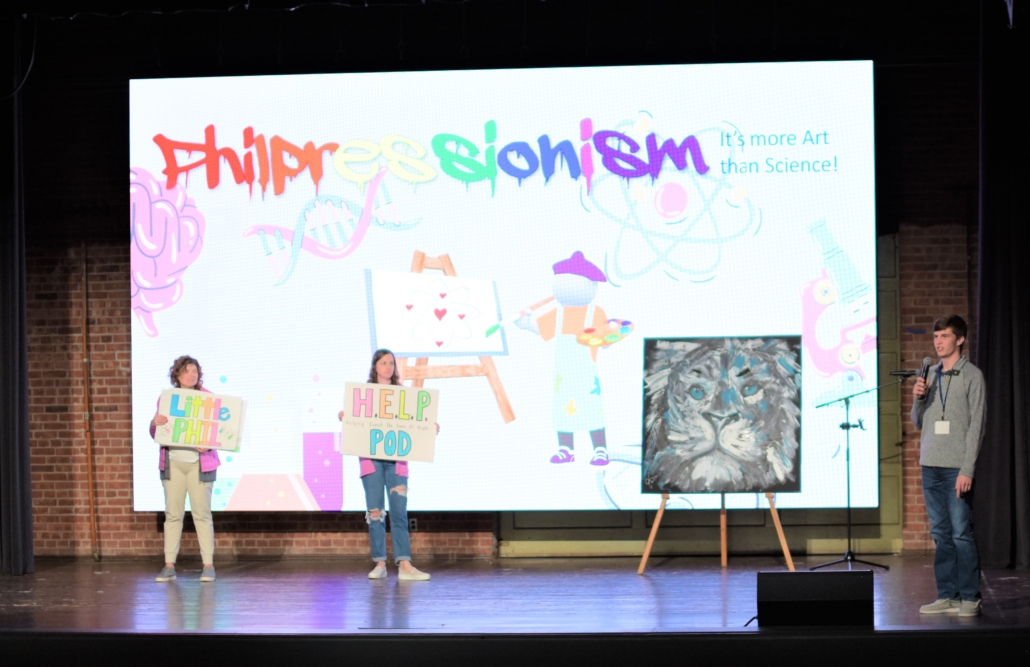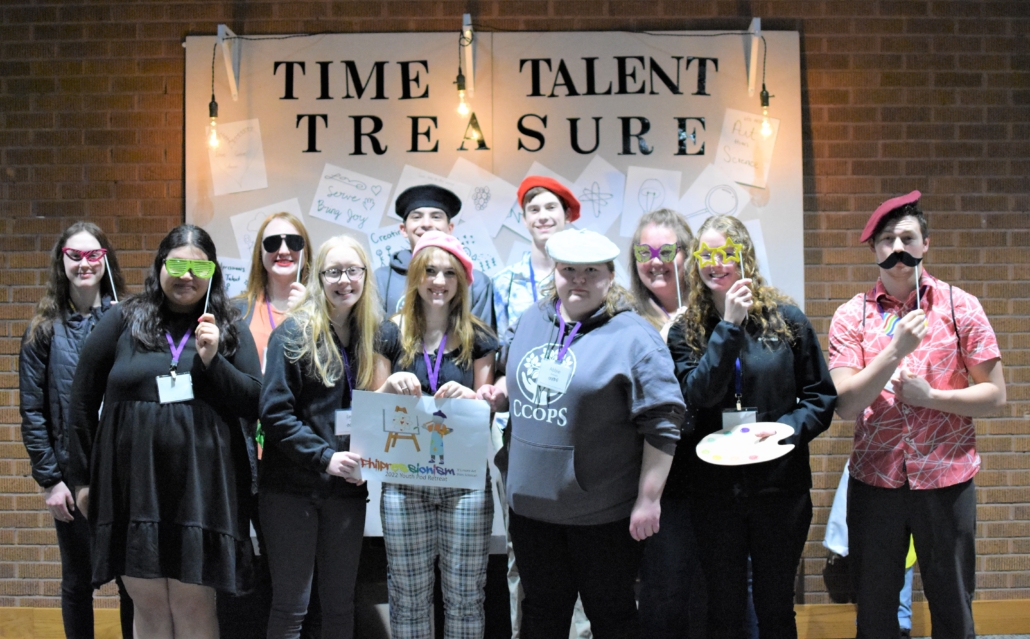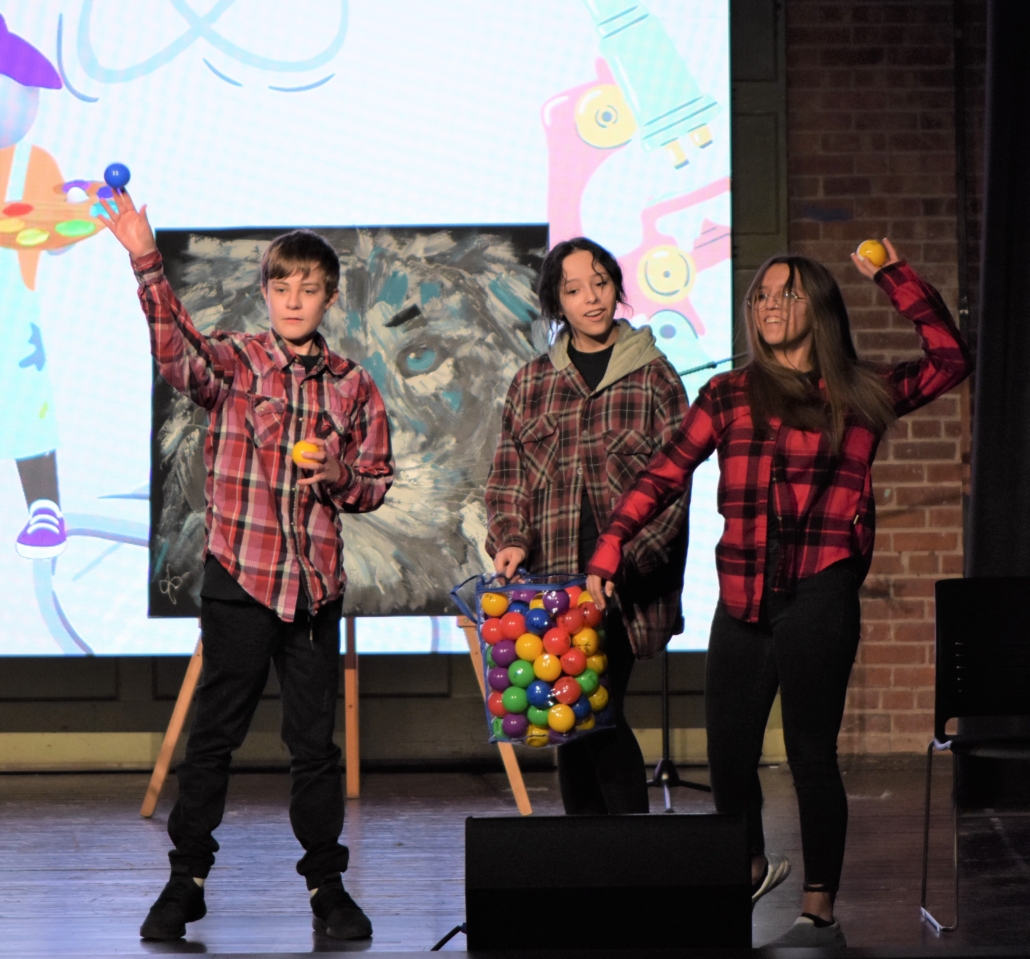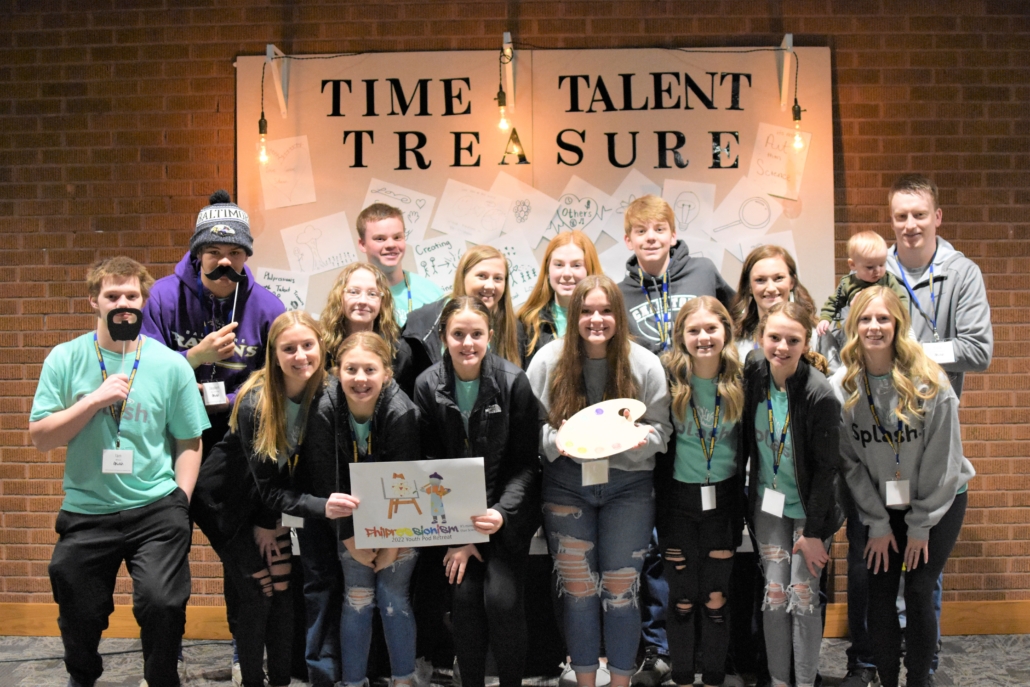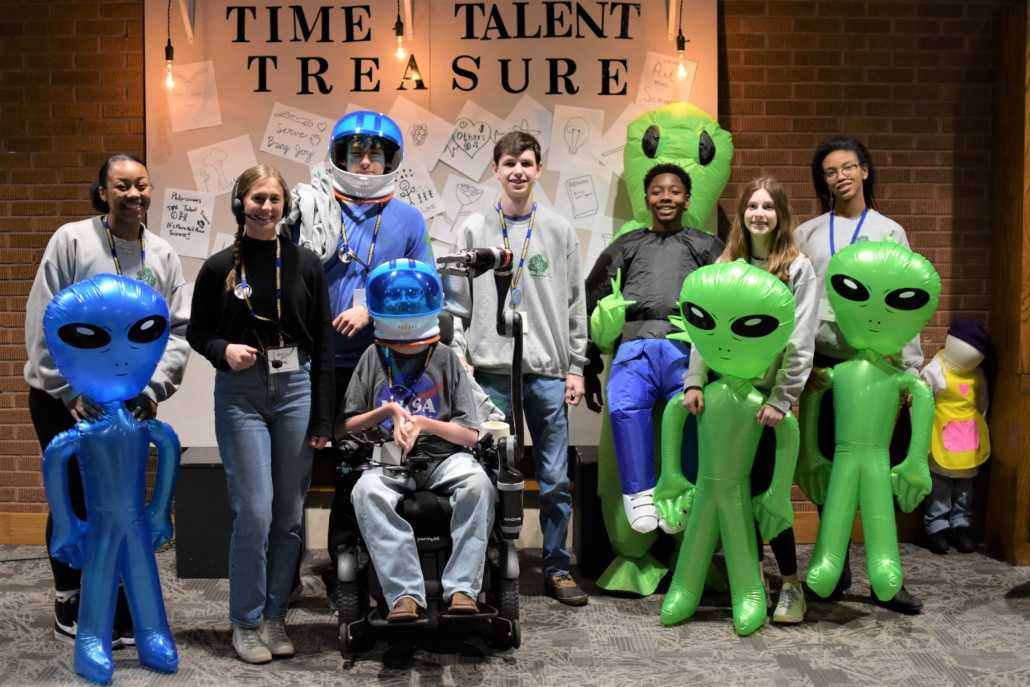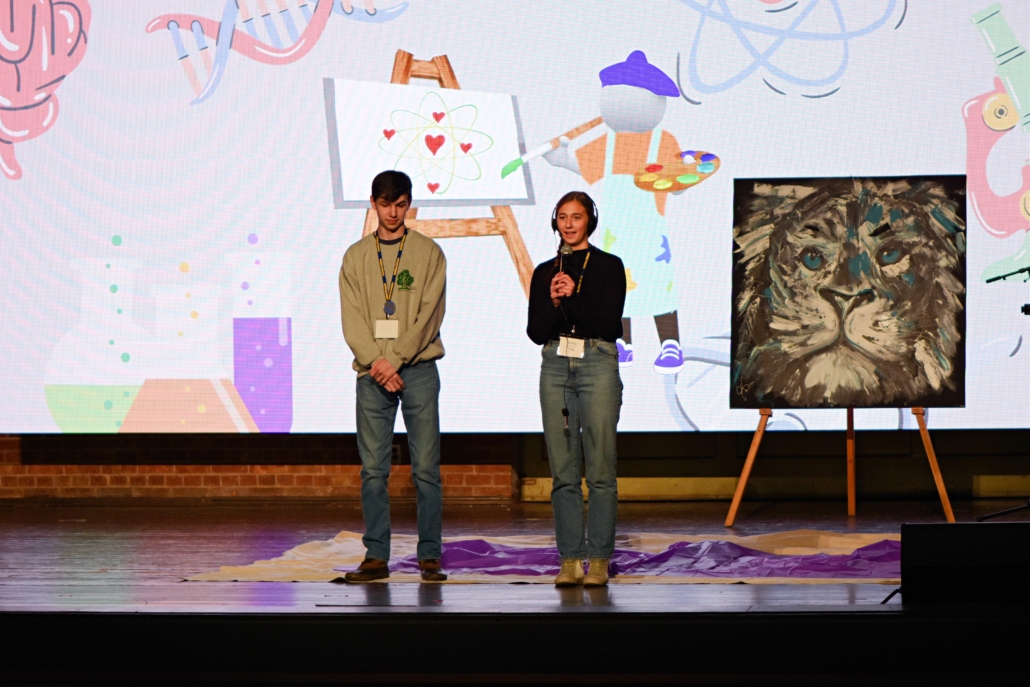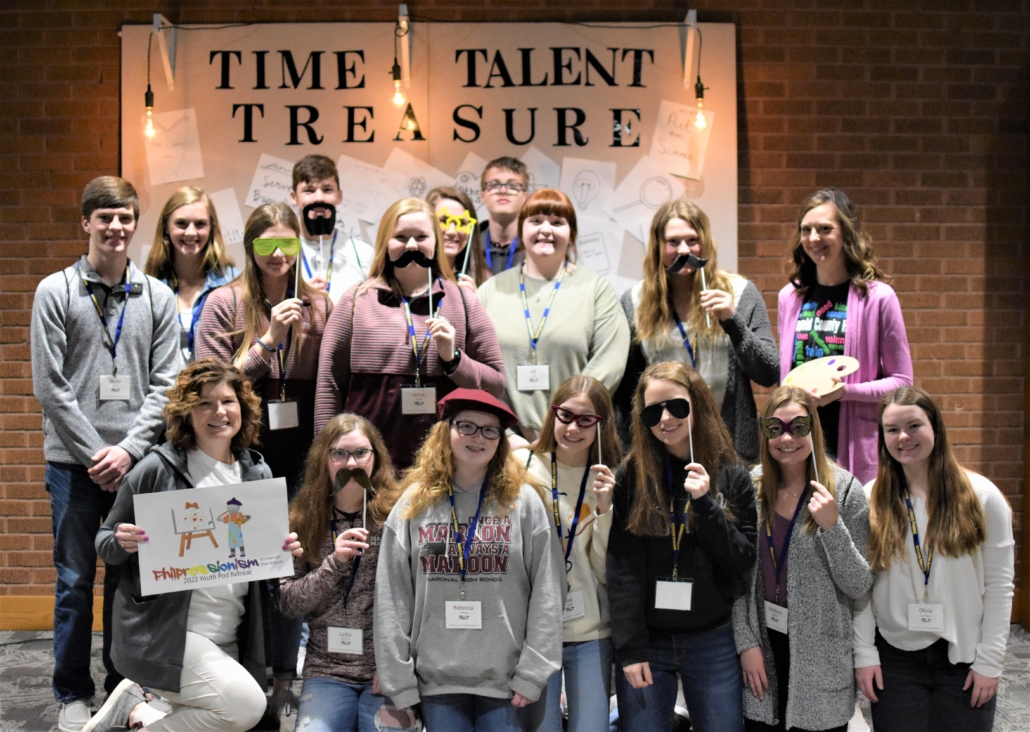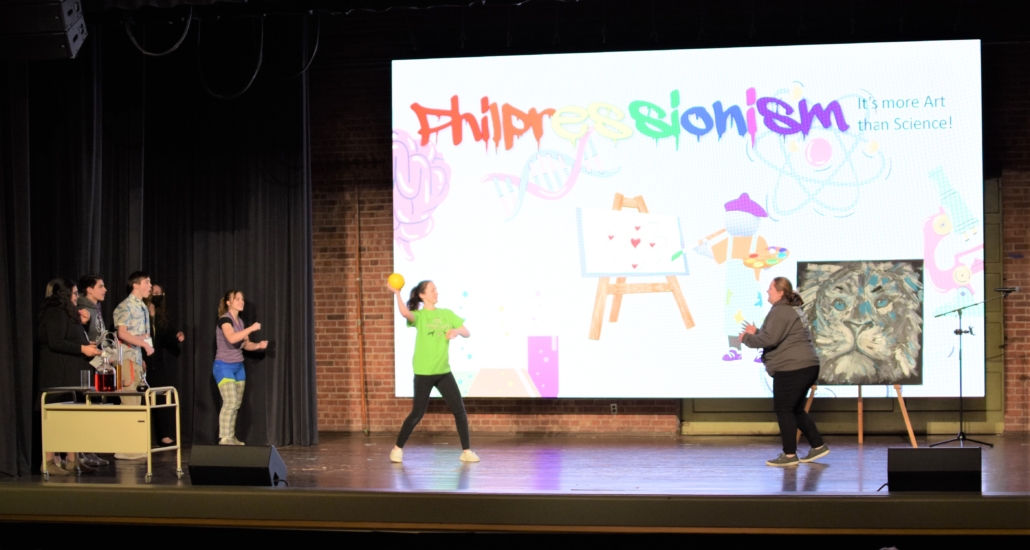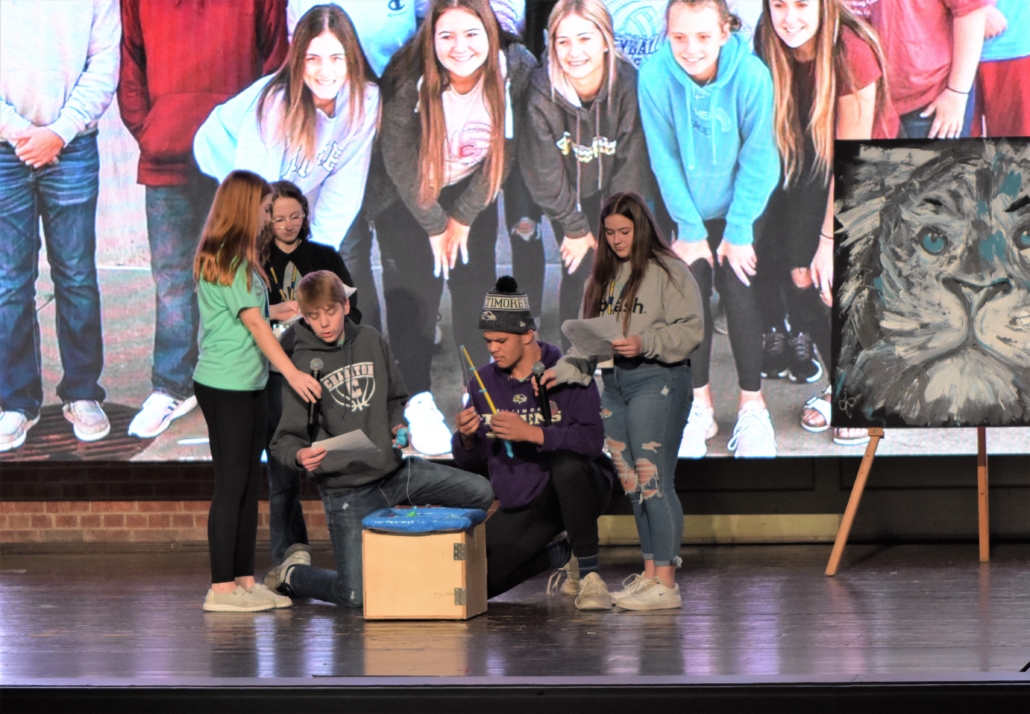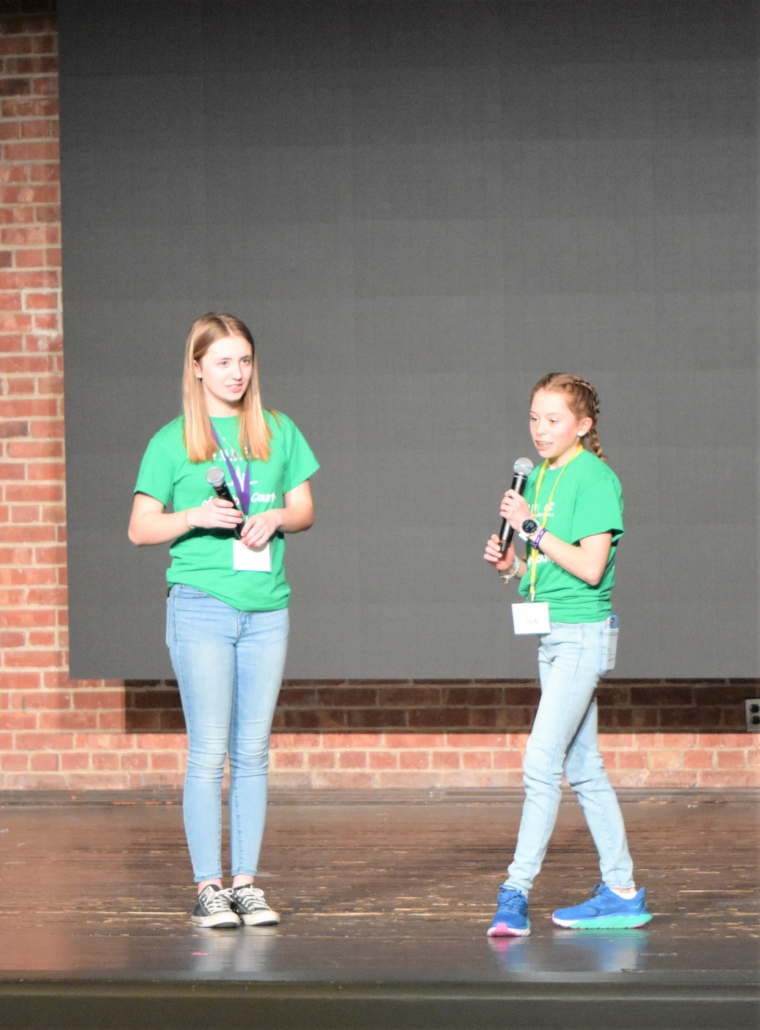 A HEART FOR PHILANTHROPY
In this video, youth pod members share why philanthropy is important to them and what they hoped to take away from Philpressionism: It's More Art Than Science.