bloom!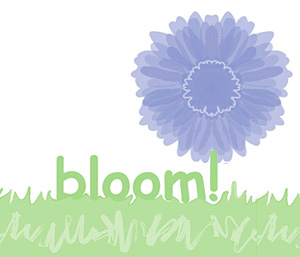 The people who educate and care for very young children in preschools and childcare centers report often feeling overwhelmed by responsibility, expectations and finances. We believe that meeting the needs of children can be accomplished through simple, principle-based thinking. bloom! sets out to change that feeling of being overwhelmed into one of 'more good days in the classroom.'
E-mail us to learn more. Learn more about bloom! here.

  Connect with bloom! on Facebook.