(Note to reader: Our 2019 annual report features examples of collaborations in our grantmaking priority areas that support the development of children and young people. Among the most significant and longest-running collaborations are the community foundations and school districts that work together to provide young people with opportunities to learn about and practice philanthropy. To view the 2019 annual report, click here.)
In 1994, the Dekko Foundation launched an initiative aimed at helping young people deepen their understanding of philanthropy and forge stronger bonds to their communities through service. Over the past 25 years, more than 1,000 young people in Indiana, Iowa, Minnesota, and Alabama have seen the impact they can make by giving their time, talent, and treasure. And it wouldn't have been possible without collaboration.
These young people have been supported in their philanthropic journeys by their respective community foundations and schools through mentorship and being empowered to make a difference.
Through this collaboration, youth philanthropy groups have been formed and have flourished in each of the 13 counties in the Dekko Foundation's grantmaking priority areas. Among the many ways community foundations and schools support these groups is by identifying adults to serve as "navigators" for young people and act as a resource and guide as they learn about — and, more importantly, practice — philanthropy.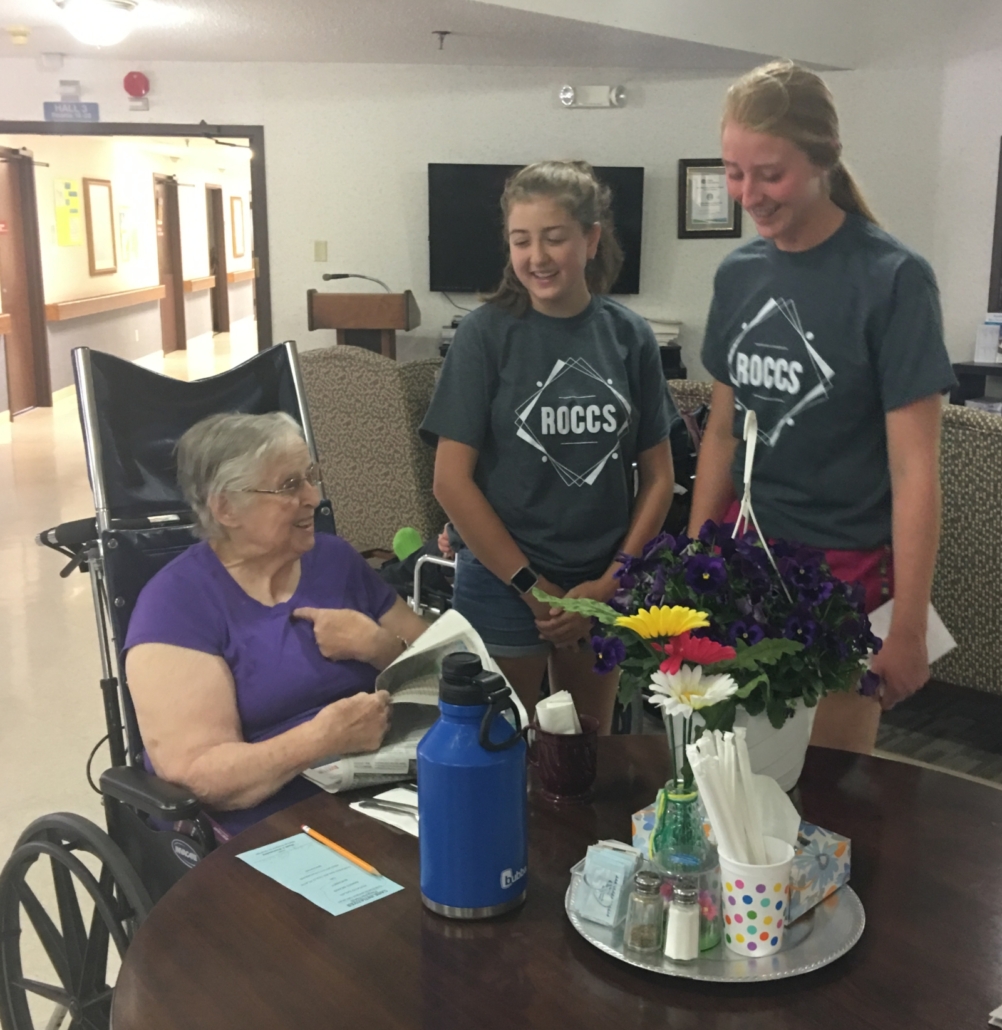 Shannon Erb, navigator of the ROCCS (Restoring Our County, Community, and Schools) youth philanthropy group in Decatur County, Iowa, said the middle and high school students in the group develop decision-making, leadership, and communication skills as they learn about nonprofits, grantmaking, and fiscal responsibility.
Likewise, communities benefit from the youth philanthropy groups' efforts. For example, ROCCS members, who hail from three different school districts in Decatur County, have stepped forward to help residents from across the county make healthy choices for themselves and their families through community meals, cooking demonstrations, and health fairs.
"Bringing in youth and actually listening to what they have to say is so important," Erb said. "Kids have a lot of creative ideas."
Empowering young people
Coming up with those creative ideas requires collaboration among the youth philanthropy group members themselves, said Elizabeth Simpson, navigator of CCOPS (Clarke County Organization of Philanthropic Services) in Clarke County, Iowa. Students in the group are charged with choosing what they want to accomplish during the school year and handed the reins to make it happen.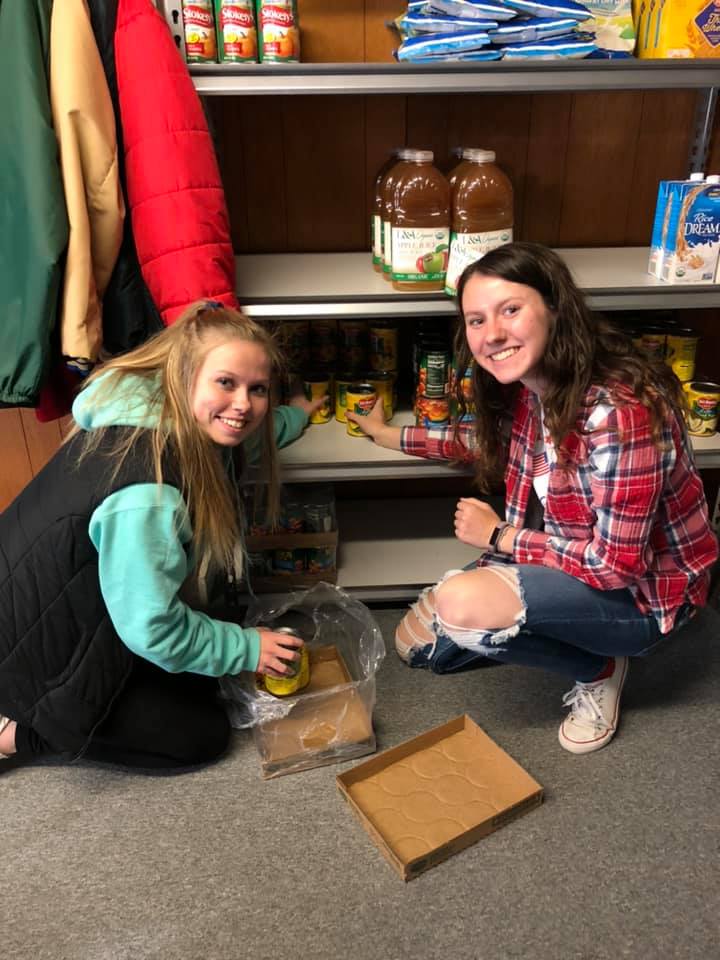 For CCOPS members, that includes creating a food pantry at Murray High School, organizing a financial literacy fair, collecting Christmas toys for families, hosting the annual Hound Hussle run/walk for participants and their pups at the Clarke County Fairgrounds, and partnering with youth agricultural programs to establish community gardens. Members work together and hold themselves accountable for ensuring the success of their efforts.
"We're giving them the skills so they can become the leaders of tomorrow," Simpson said.
Creating youth philanthropy "champions"
As they explore and practice philanthropy, HANDS (Helping Achieve New Directions through Students) members in Whitley County, Indiana, lead a yearly program for local eighth-grade students in which the students learn about philanthropy and how it connects to nonprofit organizations and the broader community.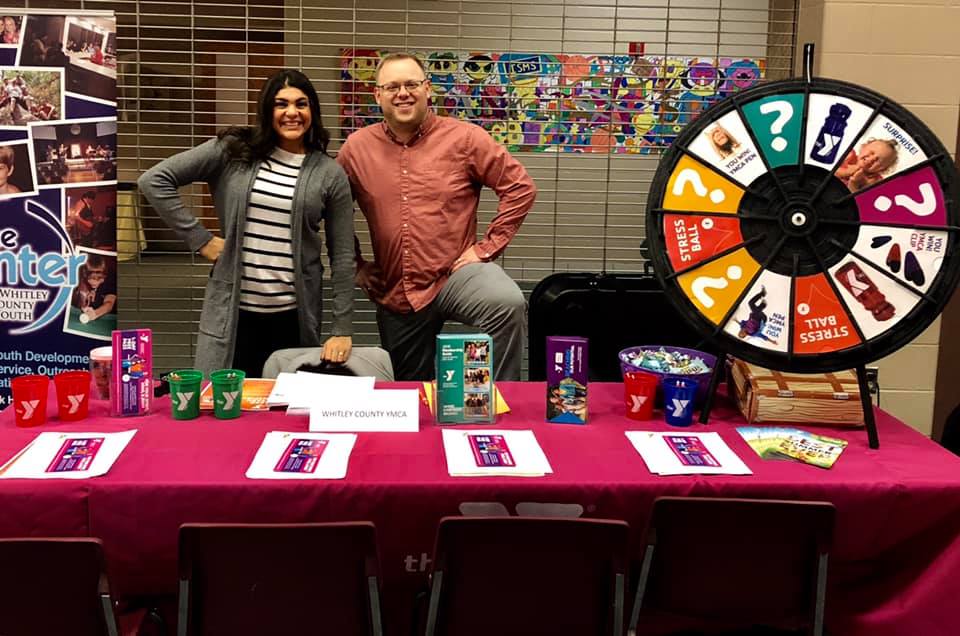 Through the program, called Charitable Champions, the eighth-graders research local nonprofits, learn more about the organizations' missions at a nonprofit fair held at the middle school, and write grant proposals for the organizations they want to support. Teachers select eight to ten proposals to be presented to the entire eighth-grade class and HANDS members. The HANDS members then ask the eighth-grade presenters questions, evaluate the proposals, and select which ones will receive funding.
September McConnell, chief executive of the Community Foundation of Whitley County, said the youth-led collaboration with local nonprofits and the school is just one example of how HANDS members are building skills that will help them be successful now and throughout their lives.
"They're seeing the efforts of their work paying off to help so many in this community," McConnell said.
https://www.dekkofoundation.org/wp-content/uploads/2020/10/ROCCS-2-scaled.jpg
1920
2560
Barry Rochford
https://www.dekkofoundation.org/wp-content/uploads/2018/04/dekko_logo.png
Barry Rochford
2020-10-07 10:04:25
2020-10-07 10:08:25
Practicing philanthropy in their communities