Just do it!
Posted on July 14th, 2017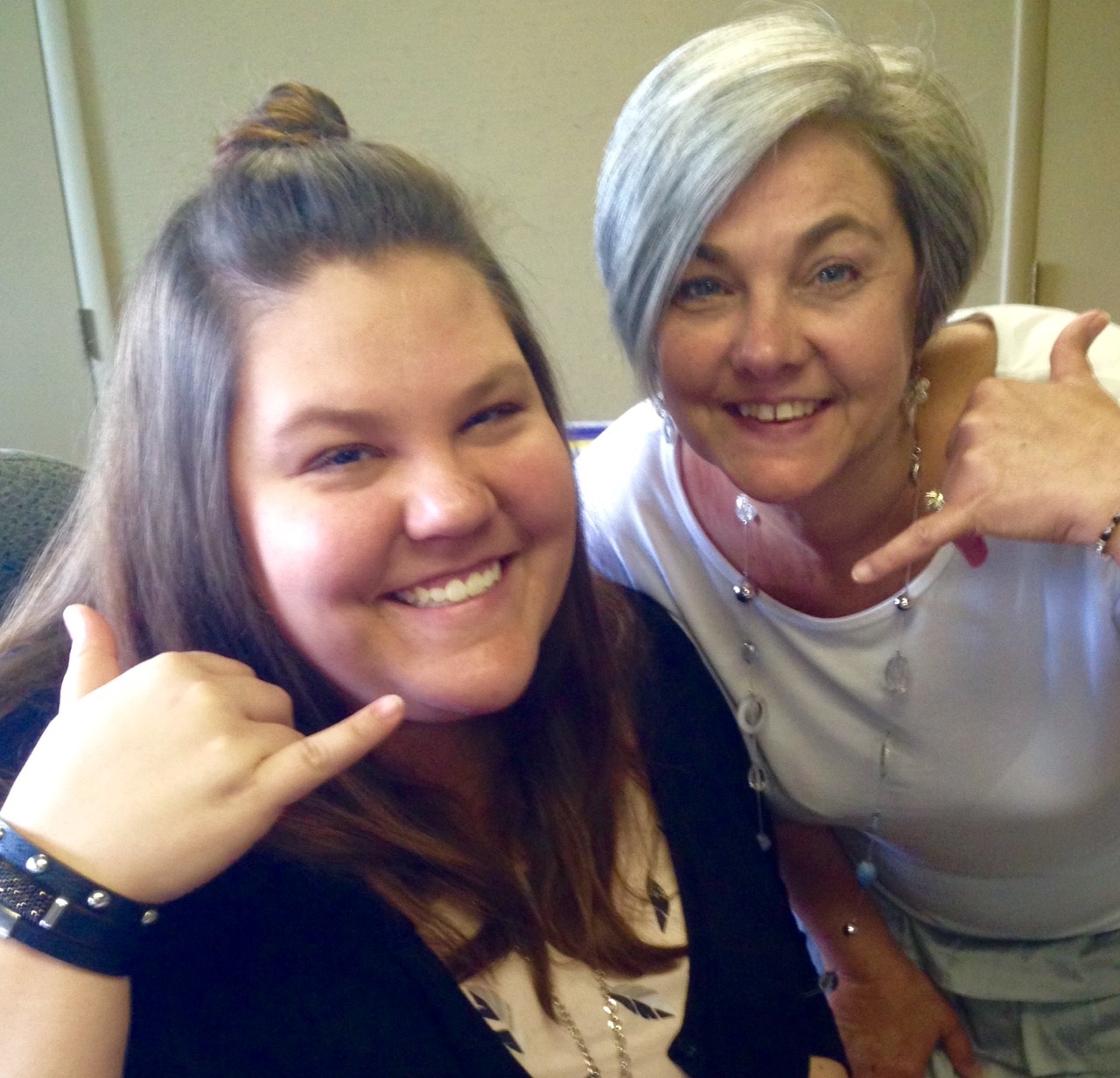 If you're putting off calling our foundation to ask a question, then we have a question for you.
Why?
Organizationally, we're 36 years old, and it's hard to imagine there's a question we haven't heard.  Plus, our board of directors has sized our staff so that, during business hours, there's always someone around to help you in person.
Think your question might be dumb?
It's probably not dumb.  We go to work at a foundation every day.  Most people don't.  You guys need a little help understanding how to work with us.  We get that.
Still don't want to make that call?  Maybe we can help.  Here are some of our most frequently-asked questions:
·         How much money can I propose?  (We get right to the point, don't we?)  Our foundation doesn't have set grant amounts.  When we make grants, we factor a lot of things into the equation.  We consider how many children you serve, the amount of change you're proposing to make in their lives and even the community where you live.
·         If I ask for too much money, is that the kiss of death for my grant proposal?  NO!  See our answer above, as in: We go to work at a foundation every day.  Most people don't.  You guys need a little help understanding how to work with us.  We get that.
·         When is your next deadline for grant proposals?  We don't have a proposal deadline.  Instead, we ask you to consider your project and when you want to start it.  Then we ask you to send us your proposal at least 90 days before you need to know whether we'll make an investment.  When you consider all of this, it may seem like we want to work with people who are planners. That's true.  Good planning makes for great projects.
STILL have that case of phone call avoidance?  We give up!  You can always email us.   dekko@dekkofoundation.org
No Comments
Grant Rant
Posted on June 14th, 2017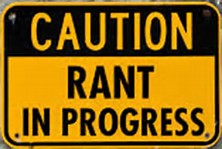 Maybe it's all the rain we've had this spring.  Maybe it's all of the division along political lines.  Whatever it is, we're grumpy.  We have something to get off our chest.  We feel a rant coming on!
SO many people misuse the word grant!
Since we work in the world of grantmaking, we notice it.  A lot!  We'd like to offer clarification.  Here we go:
When people sit down to apply to our foundation or any other, they often say, "I'm writing a grant." In truth, these folks are writing a grant proposal.
A grant proposal only becomes a GRANT when decision makers—in our case, our Dekko Foundation board of directors—vote YES!
People who write grant proposals for a living often call themselves grant writers. In truth, they are proposal writers.
So, now, it's off our chest!  As rants go, it was mercifully short.  We hope it'll be useful for you and help you professionalize your work.
Whew!  We feel better.
No Comments
Like eating the cone without the ice cream
Posted on May 3rd, 2017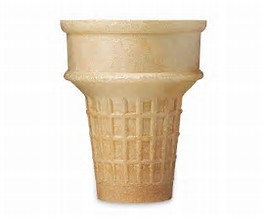 If you think of the Dekko Foundation only as a place to get grant money, you're missing something big that could help you accomplish your mission!
Mr. Dekko's endowment allows us to make about $10 million in grants each year—and we know, money helps.  But it's obvious to us that we have a lot more than money to offer those of you out there on the front lines of developing children and young people.  (And let's face it, there are SO many problems that money alone can't solve!)
Our boss, Tom Leedy, challenges us to think of the Dekko Foundation as a collection of resources.  He wants us to be sure to maximize everything the Foundation has on hand to impact children's development.
Here are just a few ways we can help organizations move forward:
We're willing to talk before you send a grant proposal. Yesterday afternoon our Jenna Ott met with a grantseeker who just wanted to explore a proposal idea.  Just good conversation and answers to questions about grant proposals (which can be kind of scary).
We've seen some wonderful success stories: This week Joe Pounds is down south with a group of school leaders introducing them to one of our grantees and sharing ideas for students' vocational exploration.
We know people. Just today Sharon Smith connected one of our long-time grantees, Jeff Wike, to a consultant (Ruth Stone from CDO Consulting).  Out of kindness, Ruth helped Jeff with something new he's trying.
We share inspiration: Our Kimberly Schroder is passionate about improving learning environments for early childhood and elementary education.  She tries to be contagious when it comes to sharing grantees' successes.
We have in-house know-how. Our Kim Davidson shares her fundraising experience with grantseekers.  Ashlee Guthrie applies her retail experience to nonprofit scenarios.  We bring in our Robin McCormick for financial/compliance inquiries.  Catering and entertaining questions fall into the capable hands of our Nan Meyer.
We have great information on the development of children and young people. http://www.dekkofoundation.org/early-childhood-development-2/
So, the bottom line is, yes, we do make grants.  We're also a resource for people and organizations who want to offer the best in child/youth development.  We're a phone call (260-347-1278) or email (dekko@dekkofoundation.org) away.
Don't settle for the cone.  We're offering ice cream and sprinkles!
1 Comment
We really like how you think!
Posted on April 10th, 2017
Mr. Dekko left us with two major things.
A savings account or endowment that has grown to about $228 million.
The mission to foster economic freedom through education.
When we're at work we talk about economic freedom all the time.  We define it as: "The ultimate liberty to make choices about one's own life."  We started wondering if any of you ever think about economic freedom.  Last week we asked our Facebook fans to tell us their definition.  They were pretty impressive–we thought we'd share are few of them here.
My definition of Economic Freedom:
Natalie Reick Axel:  To live a comfortable, independent life with the ability to prepare for the future.
Timothy Bruce:  The freedom to prosper within a country without intervention from a government or economic authority.  individuals are free to secure and protect ones' own human resources, labor and private property.
Shannon Lowenberg Harper:  Economic freedom is the ability to continually increase the quality of life for yourself, your family and your community by striving to be the best you can be.  To make a difference and serve in any and all ways you can.
Doris Winkler Hobbs:  Economic freedom allows one to be 'all that he or she can be.'  One can set goals, and have the freedom of striving to attain those goals.  One may choose their occupation or profession to earn they money, then are able to choose to spend that money on material goods or investments…all without the intervention of the government.
Doug Jones:  Having just enough.
Sara McAlexander:  "It is the ability to volunteer and help different people, churches, business and civic organizations, not only in our communities but the state and our country.  Not to have to worry about how your ends are gonna meet so that you can volunteer.
Julie Neas:  The freedom to make an impact on your community.  being able to not only take care of yourself but help others as well.
Renea Salyer:  Economic freedom is peace of mind and the ability to reach your dreams without limitations.
We're always interested in your take on our mission–so let us know if you have economic freedom thoughts!  dekko@dekkofoundation.org
No Comments
Top 5 reasons we love you, our grantees!
Posted on February 13th, 2015
We meet the most wonderful people in our line of work! With Valentine's Day upon us, it seemed timely to gush just a little. So, without further ado, here are the Top Five reasons why we love you:
5. You're dedicated to children and your community! In our 34 years as a foundation we can't remember a single grantee that didn't have the best interest of children and community in mind. Folks, you encourage us!
4. You want to learn and get better. As foundation leaders we continually strive for ways to accomplish our mission and that means that we often challenge you with new words, ideas and accountability. So many of you embrace these changes and challenges and strive along with us.
3. You're inspired (as we are) by Mr. Dekko's vision of economic freedom! Economic freedom is the ultimate liberty to make choices about one's own life. We ask, "Is this a beautiful vision, or what?"
2. You tell us when we need to do better. We know it's not easy to state the brutal facts to a funder that can offer support to your organization. And yet, many of you do! Some of you disagree on the reasons why a proposal is declined. A few of you think our email marketing stinks. All of you wish the 100-word limit on our grant applications would somehow get flushed. Your comments make us sit up, take notice and change things when it makes sense.
1. You work HARD! We thank you from the bottom of our Valentine's Day hearts!
2 Comments