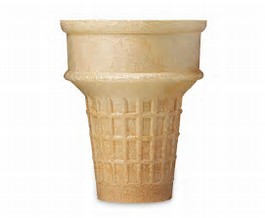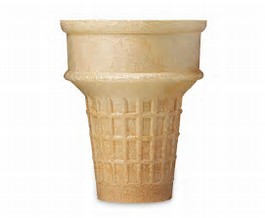 If you think of the Dekko Foundation only as a place to get grant money, you're missing something big that could help you accomplish your mission!
Mr. Dekko's endowment allows us to make about $10 million in grants each year—and we know, money helps.  But it's obvious to us that we have a lot more than money to offer those of you out there on the front lines of developing children and young people.  (And let's face it, there are SO many problems that money alone can't solve!)
Our boss, Tom Leedy, challenges us to think of the Dekko Foundation as a collection of resources.  He wants us to be sure to maximize everything the Foundation has on hand to impact children's development.
Here are just a few ways we can help organizations move forward:
We're willing to talk before you send a grant proposal. Yesterday afternoon our Jenna Ott met with a grantseeker who just wanted to explore a proposal idea.  Just good conversation and answers to questions about grant proposals (which can be kind of scary).
We've seen some wonderful success stories: This week Joe Pounds is down south with a group of school leaders introducing them to one of our grantees and sharing ideas for students' vocational exploration.
We know people. Just today Sharon Smith connected one of our long-time grantees, Jeff Wike, to a consultant (Ruth Stone from CDO Consulting).  Out of kindness, Ruth helped Jeff with something new he's trying.
We share inspiration: Our Kimberly Schroder is passionate about improving learning environments for early childhood and elementary education.  She tries to be contagious when it comes to sharing grantees' successes.
We have in-house know-how. Our Kim Davidson shares her fundraising experience with grantseekers.  Ashlee Guthrie applies her retail experience to nonprofit scenarios.  We bring in our Robin McCormick for financial/compliance inquiries.  Catering and entertaining questions fall into the capable hands of our Nan Meyer.
We have great information on the development of children and young people. https://www.dekkofoundation.org/early-childhood-development-2/
So, the bottom line is, yes, we do make grants.  We're also a resource for people and organizations who want to offer the best in child/youth development.  We're a phone call (260-347-1278) or email (dekko@dekkofoundation.org) away.
Don't settle for the cone.  We're offering ice cream and sprinkles!
https://www.dekkofoundation.org/wp-content/uploads/2017/05/cakecone.jpg
218
265
Sharon Smith
https://www.dekkofoundation.org/wp-content/uploads/2018/04/dekko_logo.png
Sharon Smith
2017-05-03 15:39:55
2017-05-03 15:39:55
Like eating the cone without the ice cream